Bernhard Reichert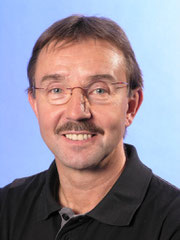 My mother always said: "Son, your hands are made for being a masseur." As a result, bit by bit I developed a passion for massage and physiotherapy.
When I was in high school, I chose Sports and Biology as my advanced courses, which later helped me with the training as a physiotherapist. After the training, I met my life partner, we had two daughters and in 1984, I started my own business with a massage practice.
After four years of self-employment, I decided to upgrade my education and to work as a lecturer at universities and universities of applied sciences. During this time, I developed further both personally and professionally.
The pleasure of teaching led my family and mefrom Solingen to Swabia in 1994. After that Iopened a school for massage and physiotherapists at the VPT Academy in Fellbach near Stuttgart, which presented new challenges to me. Gradually, I additionally started to five congress lectures and to do political work.Meanwhile, I completed my personal and professional skills.
The finalization of specialized literature and various articles in professional journals represents another stage of my career.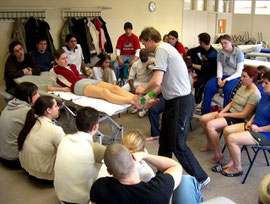 In 2005, I decided to educate myself further by enrolling for the Bachelor of Science in Physiotherapy at the Dresden International University (DIU). In 2009, I achieved the Master's degreein Physiotherapy at the University of Applied Science Vienna.
Until now, I have been able to pass on my knowledge to students at four universities and universities of applied science as a lecturer.
My motto: "You don't see what you don't know. Diseases, of which one does not know how they present themselves clinically, cannot be recognized. But they see you!"
Today, I am in a phase, in which I concentrate on my personal preferences. My professional life is divided into writing of specialized literature, training courses, lectures and patient treatment.
I am constantly searching for new challenges, business partners and communicative exchange in these fields.
Please feel free to contact me!
There are several quotations and wisely sayings, which influenced and accompanied me during my life so far:
"The heart has its reasons of which reason knows nothing."
Blaise Pascal, 1623-1662


"In a conflict between heart and reason, always follow your heart!"
Author unknown
"Reason can tell us what we should not do. But the heart can tell us what we must do."
Joseph Joubert, 1754-1825


"There are things that our mind does not (and cannot) decide."
Bernhard Reichert