Teaching
As a lecturer and special subject teacher I educate future massage therapists and physiotherapists. Here, you find an extract of my current and former teaching subjects.
Current Teaching Subjects
• Anatom of the Locomotor System and the Peripheral Nervous system
• Manual Therapy
• Classical Massage Therapy
• Deep Friction Massage According to Dr. Cyriax
• Orthopedics
Former Teaching Subjects
• Connective Tissue Massage According to Dicke
• Thermo, Hydro and Balneotherapy
• Introduction to Learning and Teaching Situations Involving Group Dynamics
In my opinion, teaching should...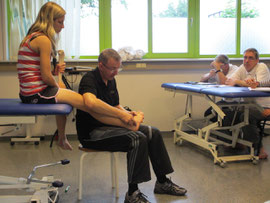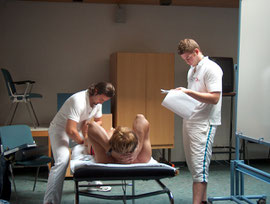 ...stay close to the patient!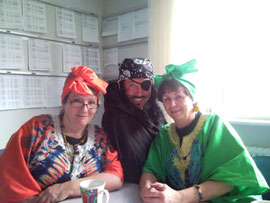 ...befun from time to time!